THE COMPANY – «MARBLES NIKOLAKI»
About us: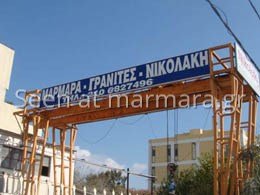 The company "Marbles Nikolaki" is one of the largest natural stone and technical companies in Greece. Over the years, the company has established itself as a pioneer in the manufacture and application of natural and artificial products.
With over 40 years of experience in the industry, we can proudly say that we have made science the construction and installation of any natural and technical rock.
By combining a streamlined production process with Digital Laser and an inexhaustible stock of natural and quartz stone, we are one of the largest manufacturers of natural granite and quartz marble in Greece.
Our products are always manufactured with the highest possible accuracy and quality and we have faithful and satisfied customers.
10 reasons to work with us and 1 reason not to do...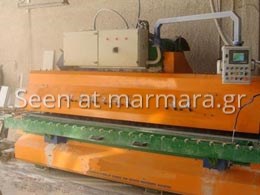 You may be wondering "why should you work with us?". We are a unique company of its kind with almost every aspect of our business, making us stand out from the competition. Some of our comparative advantages:
For the variety of our products. With more than 450 marble codes from Greece and abroad in an area of more than 12 acres, we can say with certainty that such a variety will not be found anywhere.
For our know-how. With more than 40 years of experience in marble, you allow us to say that marble is our second self.
For the quality of our work. We are certified with ISO 9001: 2000. We do not choose inferior quality products. The primary our objective is to satisfy the customers.
For our online services. We are perhaps the only marble company with an online store and online support twenty-four hours a day.
For our Technical Support. For us, contact with the customer does not end with the sale of marbles. We support our customer for any technical problem he has or wants to ask by telephone or electronically.
For the efficiency of our production. We have the most modern marble cutting and processing machines for optimal and fast service to our customers.
For responsibility in tradition. On the day we agree on the same day we deliver them. Otherwise, there is a written customer discount clause in our agreement with our customers.
About your payment methods. You can pay by cash, credit card (interest-bearing installments), and by check (under certain conditions).
For our prices. We really have very good prices, but the value we give to marble with our work and know-how is truly unique. In short, the relationship between price and quality that you will find in our company can not compare with anything else. Meet us and you will understand.
For the uniqueness with which we work. For us, our work is our passion and any desire of our client is feasible because ... our limits are your imagination.
There is only one reason not to work together ... still not to know which is the best company in this kind Call us at +30 2106827496 and we will be glad to meet you.
Philosophy and Vision
Our vision is: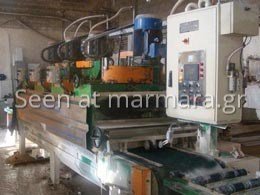 Be the leading company in the field of marble - improving day by day the quality of life of our customers.
Our customers use our products to make their lives better, more complete, more beautiful. Prefer «Marbles NIKOLAKI» because their experience of using their products & services will be the best they can find.
Innovation and credibility, which govern our every activity. Our customers will enjoy the best possible quality, reliability and range of services on the market in any part of the world.
We will only be satisfied when all users of our products and services will consider our services as the most valuable and useful at their disposal. This passion for creating the best quality is based on a meaningful understanding of our customers' needs, our belief that everything is possible.
We believe that our services and products can "make a real difference" to our customers. Providing marbles and materials of unparalleled aesthetics, we enrich their lives.
We remain fully committed to the marbleindustry and we will continue to be the industry's pioneers in promoting this development.
Through our leadership, our size, our sphere of activities and our collaborations, we will spread our services and products all around the world.
As customer needs are expanding, we are in the unique position to be able to meet these needs. Our size allows us to create the most attractive services and products and to develop a great range of collaborations that help us further improve our services to our customers.
We will ensure that whatever our customers want, with whoever they want to communicate, whatever they want to do, wherever they are, their needs will be covered precisely when they come to our network.
Products and Services
We have a huge range of a variety of natural and technical products such as:
Marbles
Granites
Quartz
Slate-stones
We manufacture and place on the basis of the upper materials:
Floor / stair / foot floors
Kitchen cabinets
Fireplaces
Wall tapestry
Pool investment
Marble washbasins
Marble showers
Marble artworks
In an eclectic manner
Collars
And in general whatever can be made of marble.
We trade and place
Stones
Mosaics on a net
Edgings
Goggles on a net
Stone cube
Garden products (sinks, garden rocks, tiles, etc.)
Gift items (marble countertops & platters, onyx pencils, etc.)
Corporate Responsibility
Knowing that our business activity affects people and society on many levels - economic, labor, environmental and social - we integrate our daily activity into a multifaceted Corporate Responsibility strategy that targets both our people and society in general too.
It is our concern that Corporate Responsibility is reflected both in the way we perceive our institutional, physical and cultural environment, and in the way we set our business and social goals.
Our strategy has as its primary objective to link the company's operations, products and services to our commitment to a better society and a cleaner environment.
In this context, we have faithfully adopted and adhered to:
Full recycling of paper that is packed daily in large quantities.
The collection of sludge from its production and disposal for recycling
The collection of the remains from the production of marble and the deposit for recycling.
We are one of the few companies in the industry that have an approved environmental permit study by the responsible ministry because it is part of our philosophy and culture.
Quality: Every day better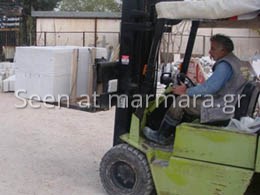 Our company's quality policy:
To guide, encourage and support our people to understand and continually make the quality a reality.
For «Marbles Nikolaki», the quality is...
Customers to be generally satisfied with the company and the image that is transmitted to them, not just the use of the product / service that is provided to them.
Our desire is to give value and pleasure whenever customers come in contact with us.
In order to achieve this, «Marbles Nikolaki» established the implementation of the Quality Management System, based on the requirements of the ELOT EN ISO 9001: 2000 standard. This system is process-centric and customer-centered. Through the introduction of processes and their interaction, it covers all the company's activities related to quality, creating a comparative advantage, an internal organization tool that reflects the flawless quality of the final product and hence the satisfaction of the customer.
At the same time, «Marbles Nikolaki» asks and knows that it has the participation of all employees, who continuously and systematically apply the Quality Management System, contribute to the improvement of its efficiency but also to the reduction of the operating costs and the rational use of the company's resources.
The Quality Policy is reviewed at regular intervals for its continued suitability, amended whenever deemed necessary and at the same time communicated to staff.
Did not we answer in your questions or concerns ??? Please contact with us at +30 210-68.27.496 and a competent representative will be happy to serve you...
They said about us
We believe in open processes and continuous improvement. That is why we have and maintain open communication channels. In the link below you can see the comments and remarks made about us...