Marbles Agia Marina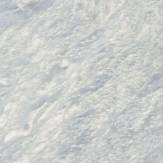 This particular marble comes from Greece.
ΤIts color is semi-white and is calcareous marble
It has many applications in building such as:
Stairs
Floors
Wall Tapestry
Fireplace Investments
Bathroom Sinks
Kitchen Sinks
Window Sash
Prices and Features: Marbles Agia Marina
Category: Semi-white marble
Price: €13,89 / Per Unit
Availability: Available - Includes VAT
Length: 40cm - Width: 40cm
Thickness: 2cm - Kilo: about 8.80
Quantity: 1 pc = 0,16 square metres
Origin: Greece - Status: Not polished
Headquartered in Athens we making deliveries throughout Greece and all around the world.
Do you want to learn more? Call us at +30 210-68.27.496 and one of our representatives will be happy to serve you.
Rating: 4.80 / 5.00
Votes: 107
Marble Nikolaki - Our limit your imagination