Marbles Edessa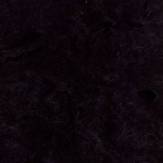 The marble of Edessa is mined to the prefecture of Pella. It is exported in large quantities abroad. Its color is dark black.
It has many applications in building such as:
Stairs
Floors
Wall Tapestry
Fireplace Investments
Kitchen Countertops
Bathroom Countertops
Sinks
Windows Sash
Bruises
Fountains
Infrared
Ecclesiastical
Archaic sculptures and statues
Monuments
The Edessa marble is calcareous and due to its uniqueness in color (there are no other Greek black marbles) it is preferred by many designers and architects.
Prices and Features: Marble Edessa
Category: Marbles Black
Price: €28,00 / Per piece
Availability: Available - Includes VAT
Length: 40cm - Width: 40cm
Thickness: 2cm - Kilo: about 8.80
Quantity: 1 pc = 0,16 square metres
Origin: Greece - Status: Not polished
Headquartered in Athens, we making deliveries throughout Greece and all around the world.
Do you want to learn more? Call us at +30 210-68.27.496 and one of our representatives will be happy to serve you.
Rating: 4.82 / 5.00
Votes: 81
Marble Nikolaki - Our limit your imagination