Marbles Livadias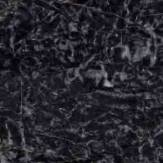 The Livadia Marble is a limestone rock, black colour with white veins. It is mined in the quarries of Boeotia. It is characterized by high strength and minimal gaps, and after grinding it can be used as industrial marble. Its applications are many, among others it can be used for:
Stairs
Floors
Wall Tapestry
Fireplace Investments
Kitchen Countertops
Bathroom Countertops
Sinks
Windows Sash
Bruises
Fountains
Infrared
Ecclesiastical
Archaic sculptures and statues
Monuments
It can be cut in whatever dimension the customer desires while accepting all the processes that can get a marble. It is considered by the good marbles.
Prices and Features: Marble Livadias
Category: Marbles Black
Price: €14,88 / Per Unit
Availability: Available - Includes VAT
Length: 40cm - Width: 40cm
Thickness: 2cm - Kilo: about 8.80
Quantity: 1 pc = 0,16 square metres
Origin: Greece - Status: Not polished
Headquartered in Athens, we making deliveries throughout Greece and all around the world.
Do you want to know more? Call us at +30 210-68.27.496 and one of our representatives will be happy to serve you.
Rating: 4.80 / 5.00
Votes: 102
Marble Nikolaki - Our limit your imagination