Marbles Green Star (Green Xeropotamos)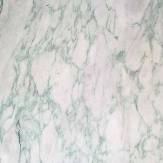 The mining of the Green Xeropotamos marble takes place in northern Greece. It considered that it be a very special calcium marble.
Although not widely known to the Greek public, this marble, beyond its impressive beauty due to its physico-mechanical properties, can be used in almost all construction activities ... from windows sash to fireplaces e.t.c.
Particularly wall and bathroom investments due to the very luscious waters of marble give rise to really impressive results. This is the reason why famous decorators and architects prefer it on many occasions.
Prices and Features: Marble Green Star (Green Xeropotamos)
Color: Semi-white with deep green and gray veins
Price: €25,46 / Per Unit
Availability: Available - Includes VAT
Length: 40cm - Width: 40cm
Thickness: 2cm - Kilo: about 8.80
Quantity: 1 pc = 0,16 square metres
Origin: Greece - Status: Not polished
Headquartered in Athens, we making deliveries throughout Greece and all around the world.
Do you want to learn more? Call us at +30 210-68.27.496 and one of our representatives will be happy to serve you.
Rating: 4.70 / 5.00
Votes: 14
Marble Nikolaki - Our limit your imagination